The Democratic Republic of the Congo
The Democratic Republic of the Congo
Memisa is most active in the Democratic Republic of the Congo: we work in 7 provinces and support 25 health zones. We support 25 hospitals and about 400 health centres. As a result, we contribute to better health care for 4.3 million people.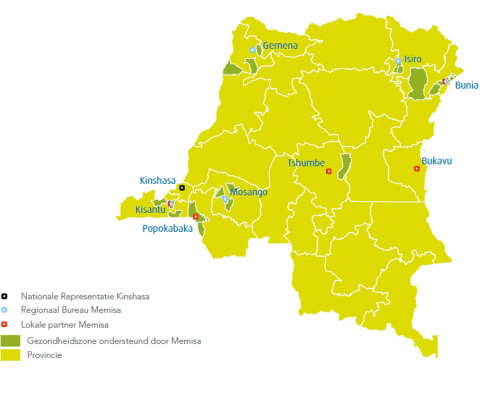 Blood Bank
Due to iron deficiency, anaemia is a common disease in Africa. This is often exacerbated by parasitic infections and malaria. Malaria parasitises red blood cells, and a blood transfusion is often the only way to increase the number of red blood cells and to save the patient. But, in many places, it remains a challenge to have tested and screened blood available on time. Memisa invests in suitable materials, such as transfusion kits, and we support the development of blood banks. In addition, we raise awareness among the population. Blood donation is often seen as something negative, but thanks to campaigns we show that lives can be saved by donating blood.
Medicines
In order for health centres to function optimally, Memisa has improved the supply of medicines. The health centres place an order with a regional distribution centre, but the invoice for the first 6 months is paid by Memisa. Thanks to the income received by the centres through consultations, new medicines can be purchased so that the stock remains up to date. In addition, Memisa has invested in better controls because, in the DRC, medicines are not always correctly stored and there are even illegal or fake medicines in circulation.
Continual Training
Well-trained medical staff are crucial for realising proper health care. That is why Memisa invests greatly in general and specialist training, for example through practical internships and professional exchange. Thanks to the support of LUMOS – UZ Leuven and Memisa, the hospital in Kisantu (province of Congo Central) is gradually becoming a training centre where several nurses and doctors from other hospitals in the Congo have already been trained. The hospital has a higher technical platform than other hospitals in the country, which makes it possible to learn specific techniques, such as medical imaging in a dedicated laboratory. In addition to enhancing practical skills, doctors and nurses also have contact with colleagues from other regions, which is enriching and motivating.
The results that we achieved in 2018 are positive and encouraging. For 5 years now, Memisa has been working on the development of 5 demonstration zones by upgrading hospitals. Each demonstration zone will be a place of inspiration for the surrounding area. This strategy, which is based on exchange within the country, works like an "oil spill". It is motivating and educational for both parties: for the trainees and the supervisors.
Infrastructure
The health centre is the base of the health pyramid: patients come here for preventive care, such as vaccinations, but also for first-line medical care. This is why Memisa invests in the construction and renovation of such centres. In order to reduce the cost and to involve the local population, adobe bricks are chosen as the material in various regions. These are bricks made from red soil, dried in the sun, and they last a long time. The population makes the bricks themselves, and no wood is needed to bake them, which makes the process environmentally friendly. Memisa also encourages the installation of solar panels.
Local Partners
Memisa Belgium was established thirty years ago to support Belgian missionaries in their health initiatives. Since then, their work has been taken over by local teams. We work together with civil society organisations. In the Congo, we work primarily with the medical service of Caritas Development (Bureau Diocésain d'Œuvres Médicales, BDOM).
Malnutrition
Malnutrition, especially among children, remains a major problem in the Congo. As a result of recent conflicts, people have been forced to flee and to leave their homes (and their crops). Or, in some cases, the harvest has been destroyed by the fighting. In addition to a shortage of food, an excessively one-sided diet leads to health problems. Community workers attached to health centres therefore organise workshops where women learn to cook in a balanced way using local products so that their children are served varied and vitamin-rich meals.
Solidarity Funds
In the Congo, seven out of ten inhabitants live below the poverty line. In a country where social security is almost non-existent, hospitalisation can push a family into poverty for years to come. Co-payment systems and local solidarity funds are set up to guarantee access to health care for all.
Raise Awareness
Engagements can only be sustainable if they are embedded in society and supported by local organisations. Memisa therefore encourages local solutions, adapted to a particular context. Health care is not only about medical consultations; the population must also be aware of its right to have access to health care. Local leaders are involved in discussions on good governance and in the development of action plans for quality health (which take efficiency, transparency and justice into account).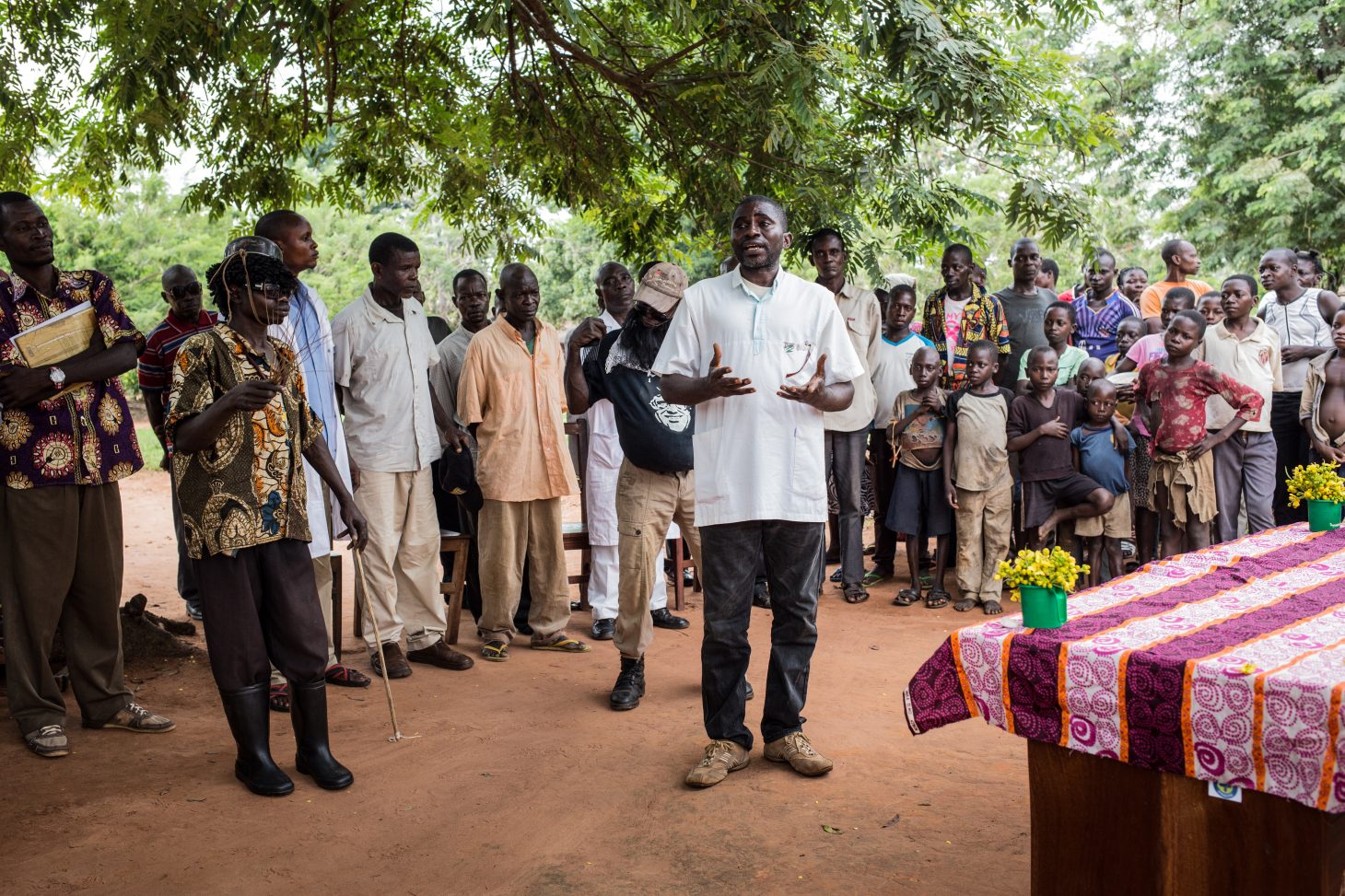 Offices
Memisa employs more than 50 local staff in the Congo. The office in Kinshasa represents Memisa in the DRC. Together with our partner organisations, 5 regional offices are responsible for carrying out our engagements.